A late Radlett author who wrote two books sharing her life experiences to help others has sadly passed away, after a long battle with breast cancer.
Cordelia Feldman, 42, passed away on Saturday, January 8, 2022. Before her passing, the writer, poet and campaigner published two books based on her life experiences with bipolar disorder, drug addiction and terminal cancer.
Teresa, Cordelia's mother, told MyLocalNews: "Cordelia was an exceptionally bright child who went on to study at The University of Oxford. During her gap year, she experienced the first symptoms of the severe form of bipolar disorder, which was to prove so debilitating. The rapid cycling form of the disease presented as alternative periods of hypomania and depression.
"During all this time she carried on writing and in 2007 at the age of 28, completed an MA in Creative Writing. During this course, she started the first of her published books – In Bloom a semi-autobiographical novel, which deals with the use of recreational drugs by teenagers.
"Then in May 2013, aged 33, she was diagnosed with breast cancer, which was said to be incurable from the early days. Over the next eight and a half years she underwent countless disfiguring operations, chemotherapy, radiotherapy and biological treatments, as the disease spread around her body.
"In March 2020 she began to write a memoir of her cancer treatment titled Well Done Me. She wrote this, partly to raise awareness of breast cancer in single young women, but the book also contains advice about how to deal with the effects of treatment and how to respond to the well-meaning but often deeply upsetting comments by friends and family.
"Both the books treat their serious subjects with common sense and humour. In Bloom was published in January 2021 and Well Done Me in October 2021, just before Cordelia was admitted to the Peace Hospice in Watford, where she spent her final few weeks.
"Cordelia wanted to share her experiences because both bipolar disorder and cancer descended on her with no warning, and there was very little information available, about breast cancer in very young women."
During her life, Cordelia took part in several campaigns to raise public awareness of both conditions on radio, TV and in magazines. She also played a leading part in Stephen Fry's documentary – The Secret Life of the Manic Depressive.
Teresa added: "Being Cordelia's mother was never dull. Cordelia was my constant companion, she was loving, generous and fun. She never complained about the poor hand she had been dealt or envied her friends. She had her books and all she ever wanted was to be a published author. Well Done Her!"
Cordelia wanted her work to help young people and their families recognise the behaviours and signs of bipolar disorder, warn frankly of the dangers of drugs and support others diagnosed with early-onset cancer.
In Bloom and Well Done Me are available to purchase on Amazon.
For more information about Cordelia's life and legacy, visit www.paperlionltd.com/clients/cordelia-feldman/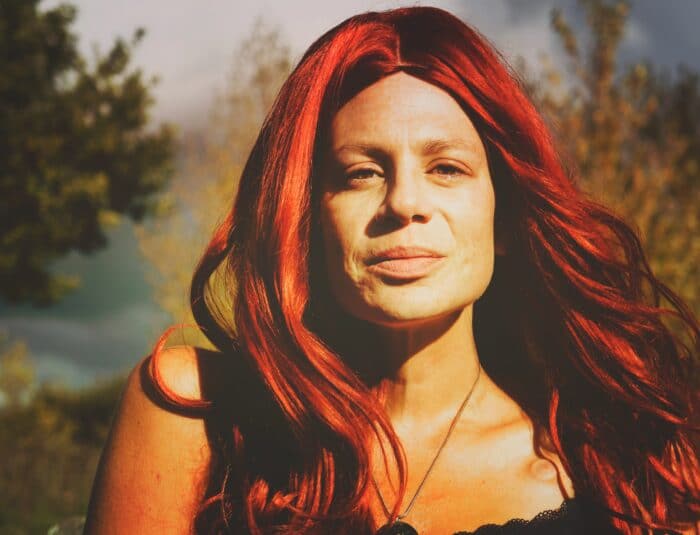 Share this article:
Sign up to get weekly local news updates & offers: