A cancer patient and his beloved wife are set to take part in a five mile fundraising walk in aid of Bowel Cancer UK.
Dave and Katie Smale from Apsley have joined Team BowelWarrior who will be taking part in the London 'Walk Together' on September 14 to raise money for the charity.
The 38-year-old has been living with stage four bowel cancer since he was diagnosed two years ago and has opened up about the importance of having friends and family around him during his battle.
He said: "The support I have had has been absolutely critical. Me and my family have been through what feels like hell and back but we have got through it together.
"My wife has been by myside throughout and has been my rock. When she said in sickness and in health she absolutely meant it – I just can't explain how important she has been.
"She's doing the walk with me and she's been doing the walk with me since my diagnosis. We are looking forward to the day."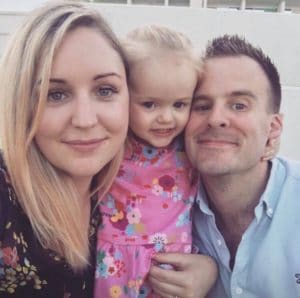 Dave spoke about how supportive people have been in fundraising for the walk, but emphasised the importance of also raising awareness.
The incidences in people under 50 being diagnosed with bowel cancer has gone up nearly 50 per cent since the turn of the century.
He said: "The concerning thing is the amount of people under the age of 50 being diagnosed with bowel cancer is going up at an alarming rate so raising awareness of the symptoms and raising money for the charity which will be put towards critical research is so important."
At the time of writing, Dave had raised £1,500 for Bowel Cancer UK and is "hoping to get to £2k and maybe more."
To donate to Dave's fundraising page, visit www.justgiving.com/fundraising/Dave-smale2
Share this article:
Sign up to get weekly local news updates & offers: