The parents of a former Bushey pupil had their lives turned upside down after their son suddenly collapsed last month.
Charlie Crosby, 23, went to Queens' School, Bushey, was hospitalised on June 6 and is expected to stay there for three to five months after doctors found an arteriovenous malformation (AVM) on his brain. 
According to the NHS, an "AVM is a specific term used to describe a tangle of blood vessels with abnormal connections between arteries and veins."
Charlie, who is a keen golfer and footballer, has been put in an induced coma, had two emergency operations on his brain, is currently unable to communicate and is paralysed on the right side of his body but is slowly improving.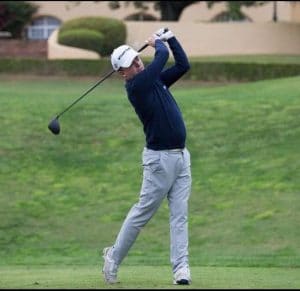 Speaking to BusheyNews, Charlie's mum, Carole Crosby, opened up about the impact it is having on the family. 
She said: "Medically he is going in the right direction but physically we don't know what is going to happen. The AVM was in the left side of his brain so it has majorly affected his speech, thought processes and the way he is absorbing information. 
"Me and my husband are here every day from 11am to 8pm. Everything has been thrown up in the air and we feel like our lives are a bit of a living hell but we are here for him every step of the way."
Even though Charlie is making slow progress, he is very unwell which has been described as a "waiting game" by Carole. 
She said: "Yes he is improving and is stable, but he is still unwell. He can now open his eyes and is breathing by himself but the doctors still don't know how long it will all take – even they have said he is a real fighter."
Once Charlie is able to leave the London Neurological Hospital, he will have to have rehabilitation which his friends are raising money for. 
Two former Queens' students, Lauren and Amy, along with Charlie's good friend Daniel are taking on two challenges in a bid to raise funds to give him the best rehabilitation possible. 
To donate or read more about the fundraising challenges, visit gofundme.com and search 'Climbing Ireland's highest mountain for Charlie' or 'For Charlie & His Family'.
Share this article:
Sign up to get weekly local news updates & offers: