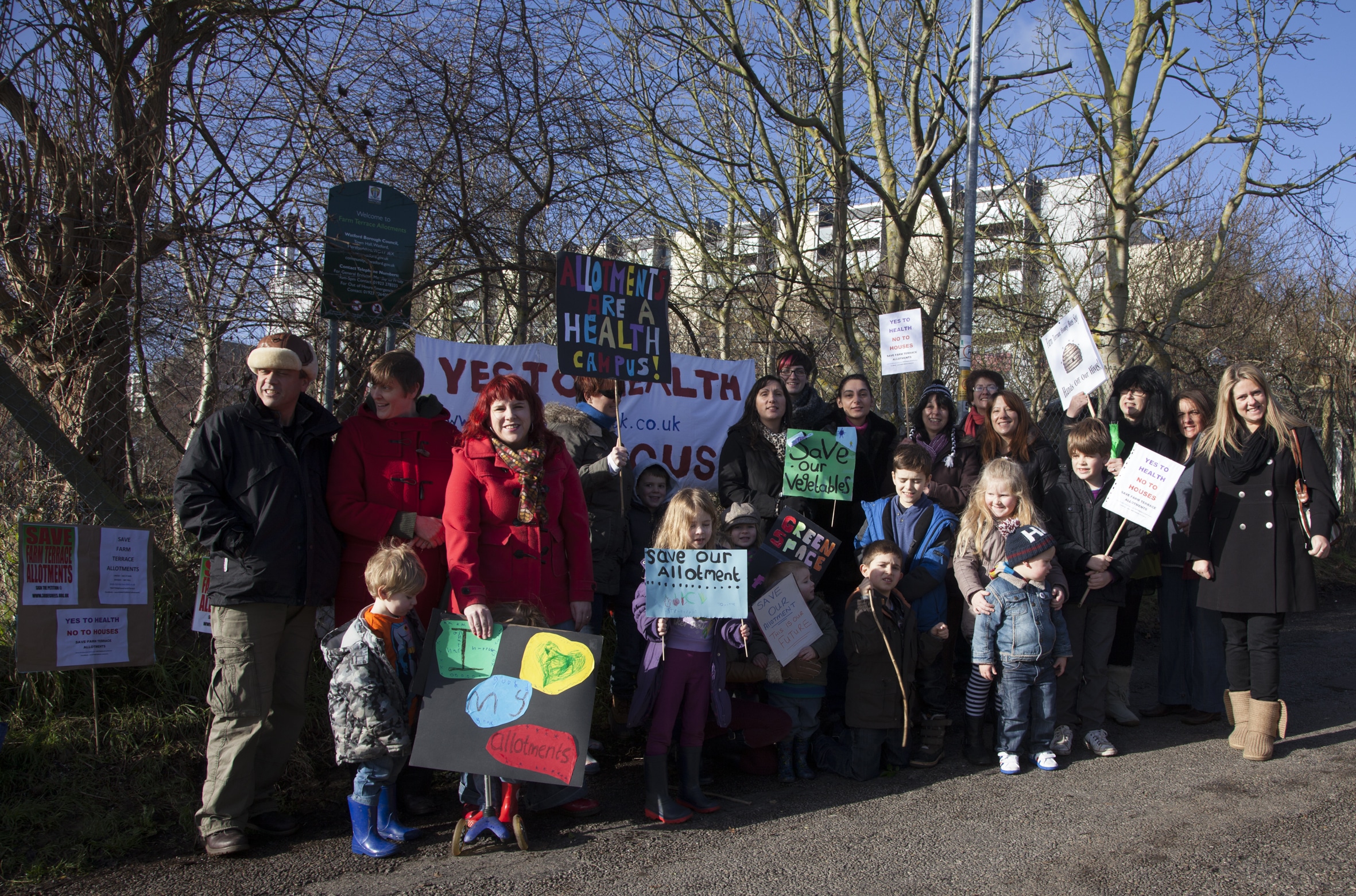 Allotment campaigners from Watford are on their way to the High Court this morning (Friday) for a landmark case.
The case is the first time that the Courts have ruled on the government's policy for dealing with requests from local authorities to develop statutory allotment land. Allotment campaigners from around the country are expected to converge on the Royal Courts of Justice, between 12-2pm, for a peaceful demonstration in support of allotments.
Farm Terrace has been an active allotment site for over 100 years. Watford Borough Council want to include the Farm Terrace allotments as part of the health campus scheme. Campaigners say Eric Pickles, who granted permission for the scheme to go ahead to Watford Borough Council did not have all the facts he needed available when he made the decision.
Andrew Moore, one of the Claimants, said:
"It is a shame that we have had to take the case this far. It's not too late for the Council and the Secretary of State to change their minds and accommodate the allotments within the development. We now know, after having to apply for a court order for the documents to be disclosed, that the developers have a plan that accommodates an inability to use the allotment land, so it is hard to see how the Secretary of State's decision can stand."
Adam Hundt, of Deighton Pierce Glynn Solicitors, who represent the Claimants, said:
"This case will affect many other sites across the country that are also under threat from development. During their campaign my client discovered that in the past 7 years the Secretary of State rejected only 4 out of 199 applications to build on allotments. As the Farm Terrace case demonstrates, approval seems to be given whether or not the policy criteria for granting consent are met, and irrespective of the views of the National Allotment Society, whom Councils are obliged to consult before applying for consent. At the same time, both the Prime Minister and the Secretary of State for Communities and Local Government have told the public that they are committed to maintaining the protection afforded to allotments. As an avid allotment gardener myself, I hope that this case will ensure that those statements become more than mere rhetoric."
What's your view on the case?
Email tim@mynewsmag.co.uk